5 Times Stendra Wins Over Older Erectile Dysfunction Pills
After FDA approval of Stendra in 2012, it has become already 5 ED drugs in the market of medicines for treatment of sexual dysfunction in men, and all of them belong to the class of PDE5 inhibitors. This brings up the question, if there are any advances that Stendra reveals comparing to the older ED pills.
What Stendra Is
The official website of Stendra® calls it the next generation drug and claims it features High-5 Precision, which means a higher selectiveness to the enzyme phosphodiesterase type 5 (PDE5), which is believed contributes to erectile dysfunction by preventing relaxation of smooth muscles of the vessels in the genital area. Comparing to the earliest phosphodiesterase inhibitors, it does not affect proteins of other subtypes.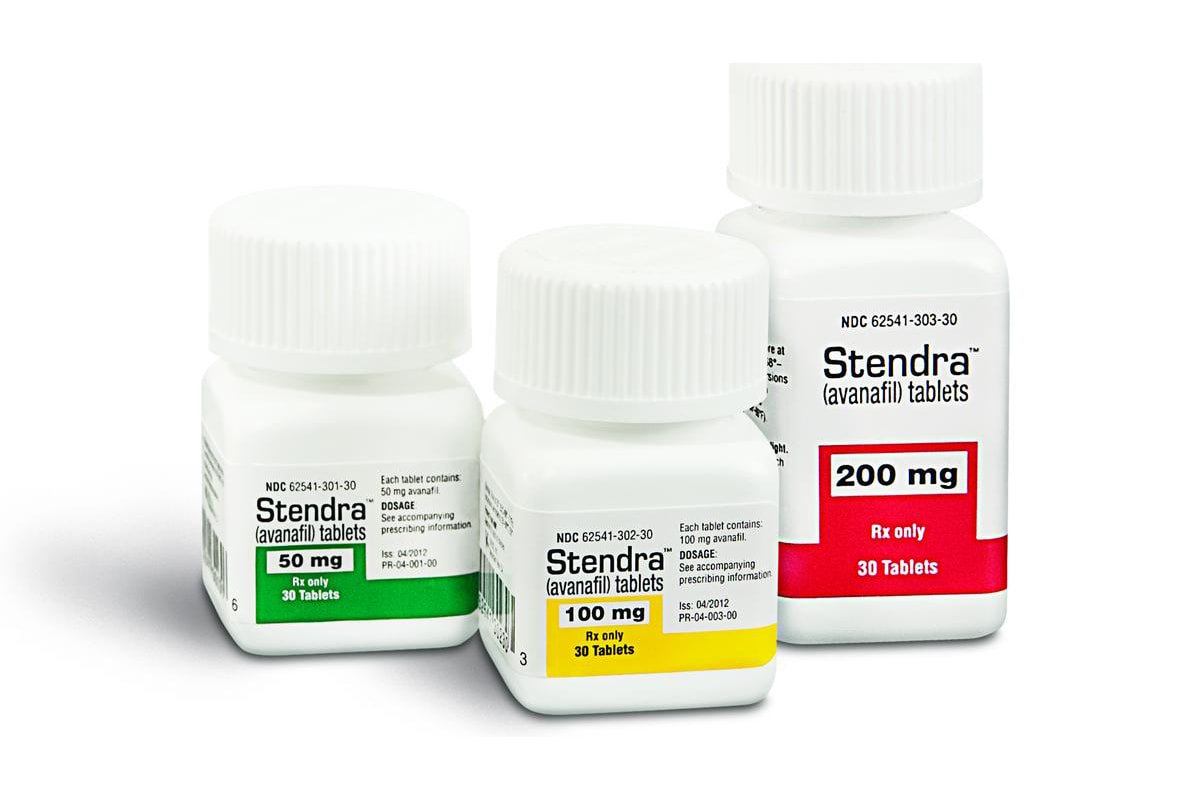 The active ingredient of Stendra is avanafil that has the same mechanism of action as other PDE5 inhibitors targeted for treatment of impotence, such as sildenafil (Viagra), vardenafil (Levitra, Staxyn) and tadalafil (Cialis), but three big clinical trials showed a number of advantages of avanafil.
Benefits of Stendra Proven in Clinical Trials
Evaluated in a 12-weeks phase 3 trial Stendra demonstrated impressive success in a number of indicators.
Fewer adverse effects
It is the main advantage of Stendra that opens a new era in ED treatment. Although all of PDE5 inhibitors of the second generation are effective and lead to significant improvement in patients with sexual dysfunction, the rate of discontinuation of treatment remains high because of numerous side effects. Avanafil proves to be the safest ED drug.
The main adverse effect of Stendra is headache with incidence in 9.3% patients for 200 mg dose, which is 55 % lower than that for tadalafil 20 mg and vardenafil 20 mg and 21% lower comparing to sildenafil 100 mg.
Indigestion (5% for sildenafil 100 mg, 17% for tadalafil 20 mg and 6% for vardenafil 20 mg) is not reported at all, as well as visual disturbances that are a common side effect of Viagra and myalgia incidental for Cialis.
The rate of flushing (3.7%) is reduced by 63% compared to Viagra, by 26% compared to Cialis, and by 72% compared to Levitra.
Back pain is present in 1.9% of cases, which is lower than that for tadalafil by 79%.
There is a certain risk of sinusitis – which is not typical for sildenafil and tadalafil – but, at the same time the rate of nasal congestion is 5 % less than the same indicator for sildenafil, 62% less than for tadalafil and 89% less than for vardanafil.
So, in terms of reducing adverse effects, Stendra has got a head start over the older medications for erectile dysfunction, which gives it a good chance to be medicine number one for men's performance issues.
Success rate in vaginal penetration
In terms of effectiveness, Stendra show approximately same figures as the other drugs of the class. The rates of successful vaginal penetration for avanafil: 64,3 % for 50 mg dose, 73,9% for 100 mg dose and 77,3% for 200 mg dose that show significant change from baseline (18.2%, 27.2% and 29.8% accordingly).
Intercourse completion
Indicators of successful completions even more impressive: the number of intercourses brought to the end point is 41.3% for 50 mg dose, 57.1% for 100 mg dose and 57.0% for 200 mg dose with the change from baseline 27.8%, 43.4% and 44.2%.
Quick start
While 50 mg dose should be taken at least 30 minutes before a sexual activity, Stendra 100 mg and 200 mg come into effect in 15 minutes after an intake, which is faster than that of any known ED-drugs, including Viagra, Levitra, Staxyn and Cialis.
Less restrictions
At the same time, Stendra is more convenient in terms of a safe and effective intake with food and alcohol. Food does not affect the action of the medication at all, so you can take avanafil both before and after food and it will work.
Though using Stendra along with alcohol has certain limitations – you should restrain from taking more than 3 glasses of wine or 3 shorts of spirits – but it is much more flexible than with other PHD5, especially, sildenafil.
However, please keep in your mind that, apart from the safe consumption with ED drugs, alcohol can worsen your sexual performance, so you can reduce the efficacy of the ED medication if take it with alcohol drinks.
Also, the effect of Stendra lasts longer (up to 6 hours) compared to Viagra and Levitra, though still gives way to Cialis. Those who are more concerned about the safety of a drug rather about its short-term effect have now a great alternative to highly effective but a bit risky drugs. It is especially important for patients who use ED medications on a permanent basis.
Conclusions
The main goal of developing Stendra was to find an efficient ED remedy that does not cause any serious consequences to the health of patients in the long-term perspective. The main point of studies was how to find a safer alternative to the existing ED medication and allow millions of men to continue treatment as long as needed without any risks. With Stendra this goal has been reached: now patients can get rid such issues as notorious vision problems stuck to Viagra and high rates of adverse effects of Cialis. Taking into account that avanafil is the most naturally acting medication with a minimal waiting time, Stendra has promising perspective in the market of ED drugs.
One of the studied was targeted to the men with diabetes mellitus, and Stendra is recommended and considered safe in this specific group of the population. Following FDA, European Medicines Agency (EMA) approved avanafil for use in the EU in 2015. In Europe it is marketed under the trade mark SPEDRA. Since it was first presented, avanafil has been gaining popularity among both medical professional and patients all over the world.
Stendra conforms very well to the motto Go natural that becoming more and more actual in the modern society interested in smart and safe ways of achieving goals, no matter in which sphere they are.